The Saturday 14th July 2012, marked the second year of Dsynit. It was started as a sole proprietorship and formed as a Private Limited Company in December 2010. Since then we had so many improvements in the process and the business.
The second anniversary was celebrated at Dsynit premises on Monday 16th July 2012, and was followed by a program to appreciate current staff, previous staff and other stake holders of the company.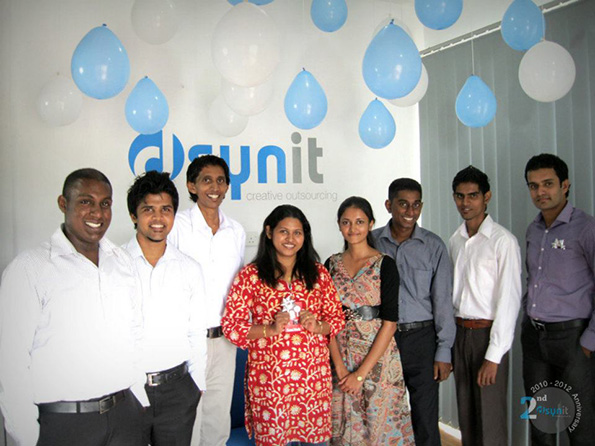 We are proud of what we have achieved in last 2 years in business, which include 150+ Clients around the world and 250+ Completed projects. Also we have moved to a new office in February and have expanded.
After testing in so many areas, now we have innovated our own business model which would be more meaningful with latest trends and technological changes. In coming year we are planning to bring more value to our client projects by adding more services in our list.
Nothing would've been achieved successfully without our dedicated staffs who work with us and who left the company, also our valuable clients. We especially thank our clients & employees, who were with us from the day one and they have been the key of our success.
We are looking forward to another successful year ahead as a team.